Back to all posts
Posted on
Thanksgiving to God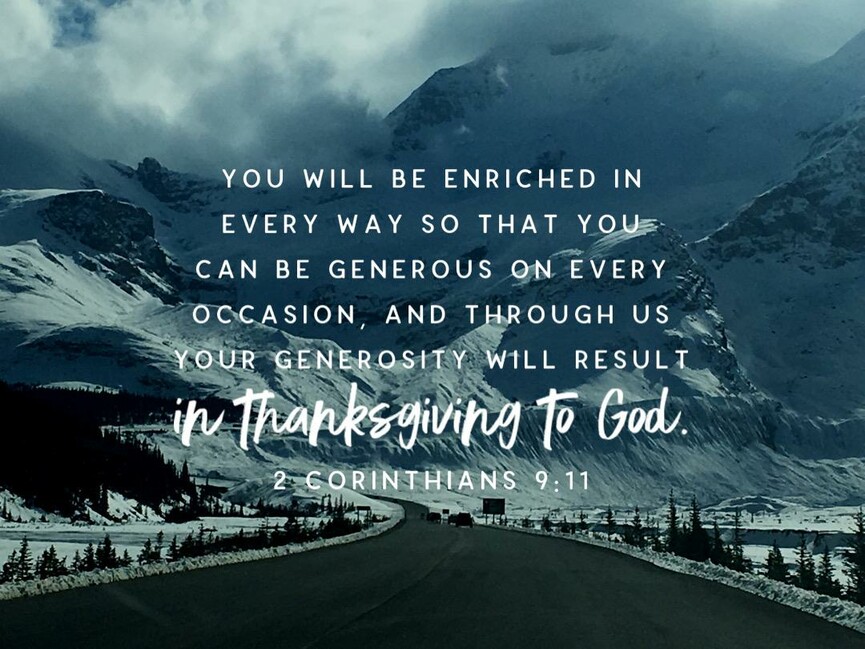 As we move into October and through the time of Thanksgiving, I am reminded of what an amazing country it is we live in, and how blessed we are. The right to vote freely in a federal election; the ability to walk or drive a short distance to buy a wide variety of food items to celebrate Thanksgiving; the ability to take our families on walks and bike rides in nature to observe the fall colors; to go on field trips with our classes and kindhearted parent volunteers. All these are things that are not available to all people, and it is good to reflect on how fortunate we are.
When I went on the SALTS trip with my elder daughter in September, I was also reminded of how wonderful is God's great creation, and how we care for each other in these communities. To be able to take a week and celebrate my daughter in Grade 9, and to make connections once again with the students she has journeyed with for up to 9 years, is truly a wonderful experience. It reinforced to me how awesome the SALTS experience is for our students, of the SALTS journey I went with Menno and Mrs. Stephenson 2 years ago, and why it is such a fantastic culminating experience for our students.
We live in amazing times, full of newness and wonder. The presence of our Lord guides and shelters us in these times, allowing us to be servant hearted, to reach out to all peoples, and create a world nation to proclaim his love for us. 2 Corinthians 9:11 states "You will be enriched in every way so that you can be generous on every occasion, and through us your generosity will result in thanksgiving to God". So may we all give Thanks to the Lord most high, share our love and care with each other without bounds, and create a mighty joyful sound that echoes to the heavens.
Blessings,
MSCS Principal Knafla