Back to all posts
Posted on
He is…the Light of the World!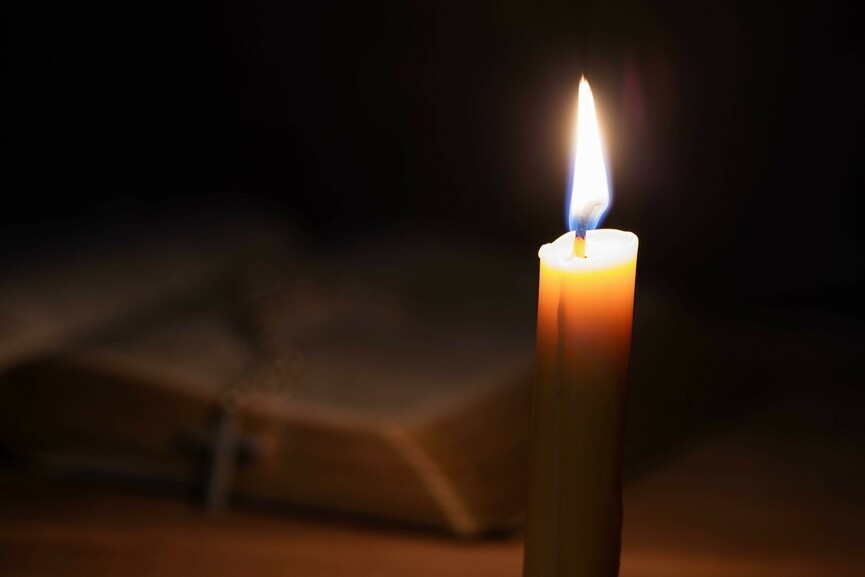 I must admit that December is not my favourite month of the year.  It's cold most of the time.
I get fatigued by all the extra demands on my time - shopping, decorating, going to the malls, it just feels like so much work.  Watching the news reminds me of all the darkness that inhabits people's hearts - wars, injustice, tragedies. Worst of all, the days are too short.  I drive to work in the dark, I drive home from work in the dark, it is just too dark, period.
But maybe that is what makes Christmas so special.  Putting lights on the house, putting lights on the Christmas tree, sitting by a crackling fire with the family.  In the midst of a dark and dreary month, we light up the darkness with lights.
Best of all, the Christmas narrative brings many variations of light.  The bright star led the Wise Men to the stable in Bethlehem. The Angels who sang to the Shepherds lit the sky when they announced the coming of the King.  And best of all, when Jesus was born he brought true light to the world.  Jesus said, "I am the light of the world" (John 8:12), and John used the metaphor of light when describing Jesus. "The light shines in the darkness, and the darkness has not overcome it." (John 1:5)
In the midst of our scrambling and scurrying this month, let us take time to remember that we are to be the light to those around us.  Whether it is doing a good deed for a neighbour, caring for our families, or giving to charities that help others in need.  Our Junior High students recently completed "Serve Day".  We went out from the comfortable confines of our little school in southwest Calgary, and we helped others.  It is not a natural thing to do, it is not always an easy thing to do, but it is an important thing to do.  Like physical training that takes effort and work, serving also takes effort and work, but it is worth the effort.
May your family enjoy this Christmas season.  Make sure to come out for our Christmas Concert and hear about the real meaning of Christmas.  Make sure to slow down and enjoy time with family and friends.  Most importantly, make sure to take time to let the light of Jesus shine out through you to the world today.  Let us push back the darkness and bring light to all around us! 
Jesus is the Light of the world!
George Graffunder, Vice Principal