Back to all posts
Posted on
Remember to Remember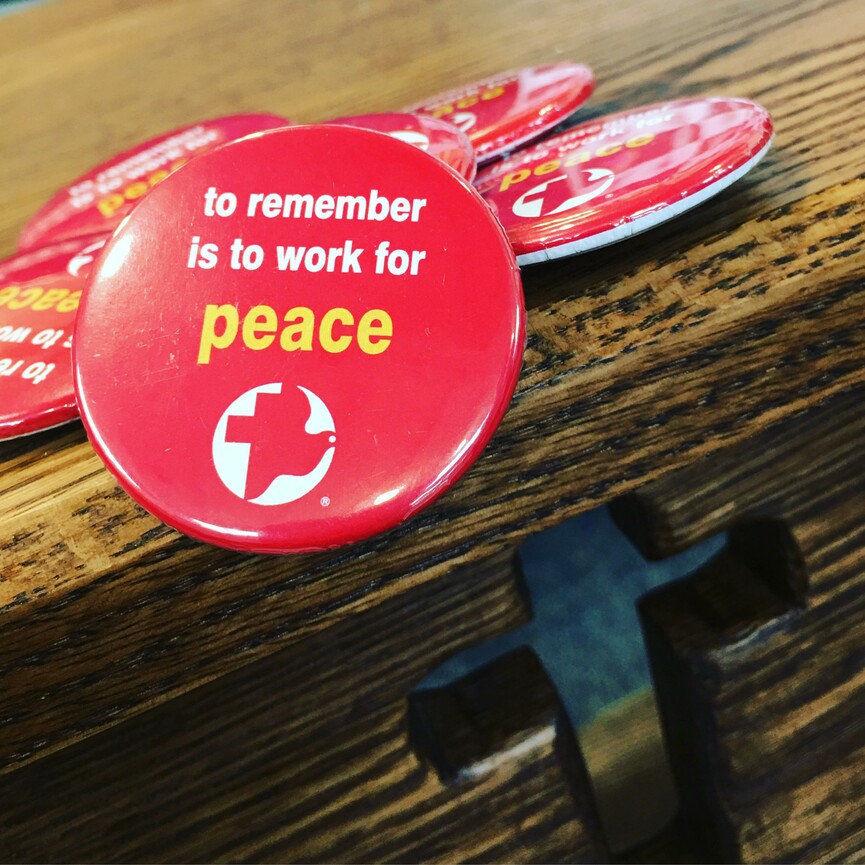 In my personal readings and learning, I recently read through the book "Braiding Sweetgrass: Indigenous Wisdom, Scientific Knowledge, and the Teachings of Plants" by Robin Wall Kimmerer. While there are many elements of Kimmerer's writing that resonate with me, it is her view of ceremony that I am reminded of during this month of November. She shares that ceremonies are the way we 'remember to remember'. I love the simplicity of this statement. When we think of all the traditions and ceremonies we participate in throughout the year, isn't it just that - us taking a moment to 'remember to remember'?
The month of November, and Remembrance Day specifically, is an opportunity for us to pause and reflect on the events of the past. We share our respect and gratitude for those who served and we focus on how we can be peacemakers moving forward. So many of our families have been touched in one way or another by war or violence. As a Mennonite school, this is our time to reflect on what it means to be peacemakers in the midst of a violent world. We intentionally participate in a Peace Festival each year that helps us to focus on the idea that to remember is to work for peace. 
1 Peter 4:10-11 reminds us that "10 Each of you should use whatever gift you have received to serve others, as faithful stewards of God's grace in its various forms. 11 If anyone speaks, they should do so as one who speaks the very words of God. If anyone serves, they should do so with the strength God provides, so that in all things God may be praised through Jesus Christ. To him be the glory and the power for ever and ever. Amen." Peace begins with us. 
We are reminded this Remembrance Day, that we are the hands and feet of Christ. God asks us to transform our violent thoughts and actions into something that can benefit the world. Take the time to 'remember to remember'. 
Dayle Vienneau, MSCS Principal