Back to all posts
Posted on
Meet the Valiant Mrs. Vienneau!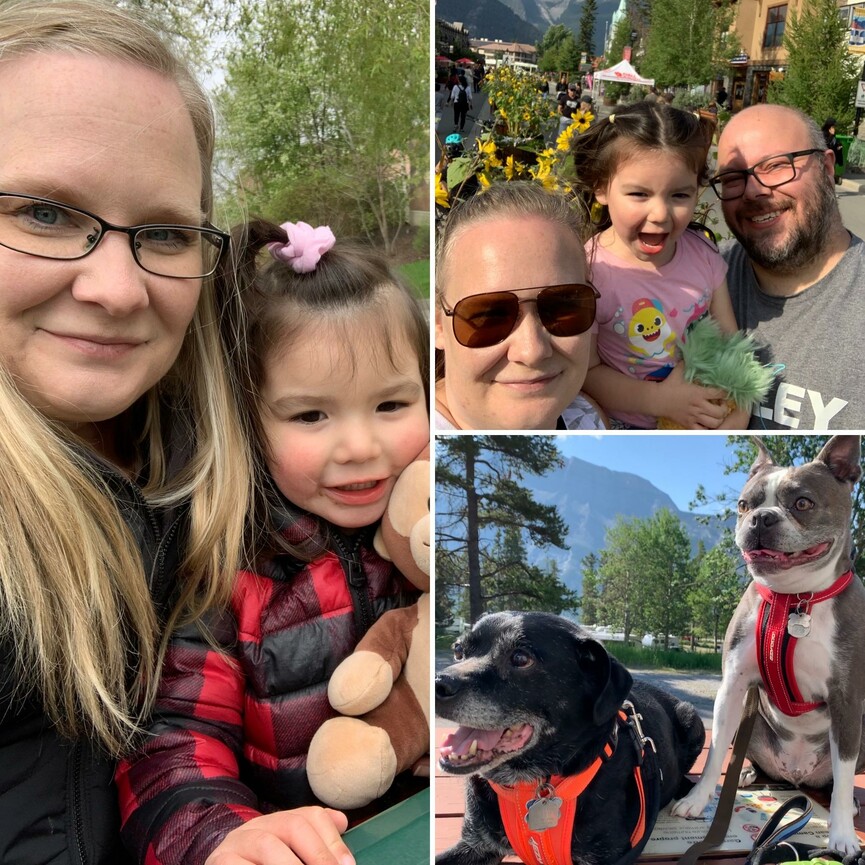 We are excited to have Mrs. Vienneau as the new principal of MSCS. Are you curious to learn more about her? Well here are all the things that you wanted to know!
What is your role at Menno (in your own words)?
My role varies depending on what's needed at the moment. Within any given day, I am an instructional leader, a faith leader, a gatherer of supplies, a problem solver, a listening ear, a mess cleaner, a learner, and always a child of God (to name just a few).  
Why did you come to Menno?
Did I ever actually leave? Haha! I came back to Menno because of the community and the God-centered/child-centered approach of education we offer. I always knew I wanted my daughter to attend Menno even if I taught at a different school at the time. I think that says it all. 
Fun Facts About Mrs. Vienneau
Family Facts 
Josh and I celebrated our 19th wedding anniversary in June 2021. Our daughter, Kenley, is 2.5 years old. We have 2 dogs, Reuben (pug x dachshund) and Baxter (a Boston terrier). I love to train and compete in agility with them. 
Favourite colour 
Purple
Favourite food 
Cheese - the many different kinds of cheese! Gouda and Jarlsberg are my go-to cheeses that I always have in the house.
Dream Vacation 
I would love to go to Holland one day and explore where my grandparents grew up. We are also big Disney fans and we can't wait to take Kenley to Disney World for the first time!
Fun fact that no ones knows... 
I performed with the Stampede Show Band for 5 years (I was the piccolo player in the front row of the parades). I am also named after my father - his middle name is Dale. 
What are you looking forward to at Menno?
Buddies. I love seeing our older students take on a leadership and mentorship role with our younger students. 
Favourite Bible Passage?
Philippians 4:13 "I can do all things through Christ who strengthens me". This verse hangs in my office and I have turned to it often when I need that reminder that Christ is my strength no matter what life throws at me. 
"My prayer for our students is that they know they are loved and they learn to own their faith. When they leave our building, I pray that they are ready to be a light in the world and respond to situations and people just as Christ did."