About
Menno Simons Christian School is a Kindergarten thru grade Nine School located in Calgary, Alberta. Our school opened its doors in 1983 and has been offering quality Christian education for over 35 years.
Back to all posts
Posted on
Too Cool for School!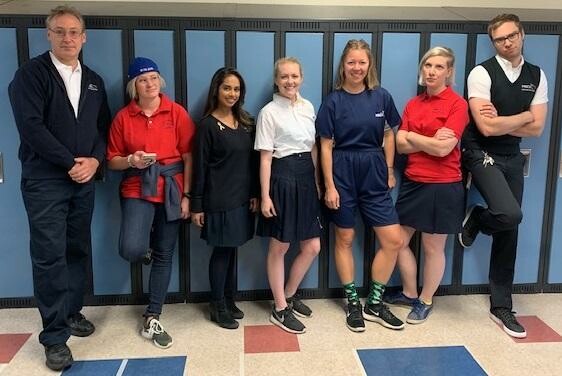 Today we had a "Menno Fashion Show" hosted by our esteemed Turkey Man and Duck Girl. Our teachers showcased the hottest looks at Menno for our students and families. I think it's safe to say that Menno has the best teachers - they are way too cool for school!