Back to all posts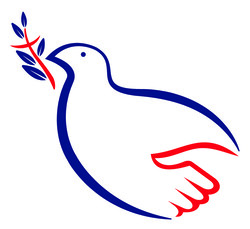 Wow, 2018/2019 has flown by and what a phenomenal year! 
It is incredible to think of all the great things our students have been a part of, the wonderful experiences with staff, and the hard work that has happened at Menno. We trust that this year provided some treasured memories of joy, community, faith and friendship as we walk together in the arms of our Lord, Jesus Christ. 
Our Spiritual Theme this year, following up on last year's Upside Down Kingdom, was a dual theme - Made In His Image, and PEACEMAKERS. We re-focused on one of our main visual tools, the PEACEMAKERS acronym, and also connected with how we are Made In His Image and what that means for us. The chapels were amazing, and the guest speakers were able to bring further parts of Made In His Image close to our hearts. 
While celebrating our 35th Anniversary, it became clear that there is such a rich history here, so many people connected throughout time, families and generations. The work that all of us put into raising these children - staff, parents, friends, family - is what makes this place such a unique and wonderful place, where you can walk in through the front doors, be welcomed with a smile, and feel at ease in community together.
We all become a part of the tapestry that is the historical journey of Menno - whether it be for 1 year, 5 years, or 25 years! As each year the students graduate up and onward, to be followed by a new set of families and young children, remember the place and the impact you have had at Menno. Never underestimate what one faithful prayer or kind word can do for those around you.
May God bless our families, spread wings of hope and joy into our summers, and honour our work to ensure that these students have An Education 4 Life!
Philip Knafla Principal, Menno Simons Christian School