Back to all posts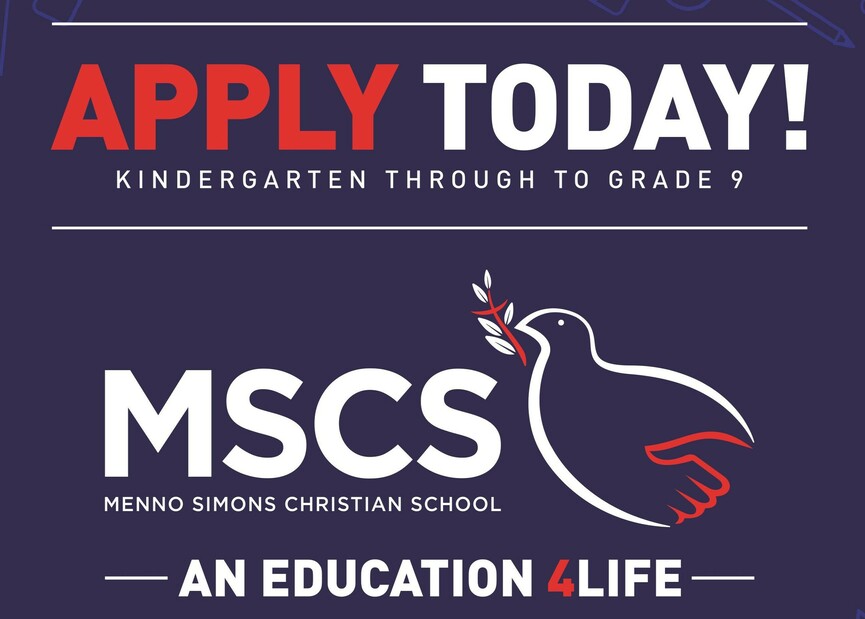 Looking for a safe and caring environment?
Want smaller class sizes and individualized student learning?
Contact the school for a private tour at your convenience.
Menno Simons Christian School "Integrating sound academic learning with growth in character, faith, and service to God" 
Student registration for Kindergarten through to Grade 9 is being accepted at Menno Simons Christian School 
For more information on our programs and admissions program go to our admissions tab!
If you would like a tour of the school or additional information please contact our business office at (403)531-0745 ext 253