Back to all posts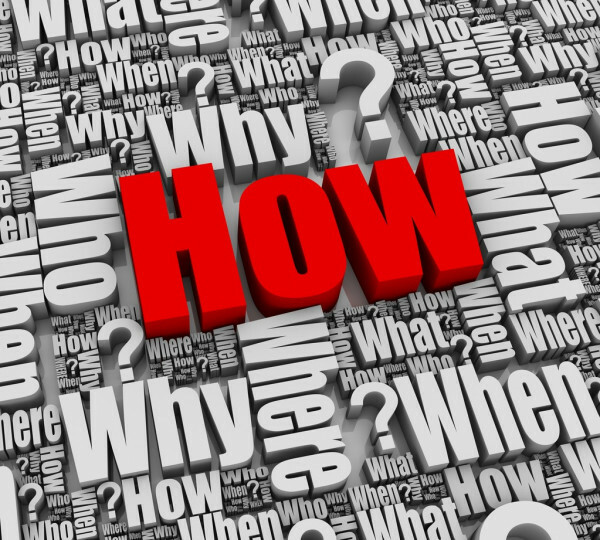 The activities or 'how to teach' part of MSCS's mission includes making choices of strategies, tactics, logistics and relationship-builders that serve the interests of young people in their developing successive approximations of right relationships-with the Creator, others, self, and the created and natural order. What MSCS proposes is modest, simple but not easy. Why? First, there are anchorages we all experience. Perhaps the interests of some theology, or a desire to keep young people busy and entertained. I personally must confess as a young parent to being more concerned about my children's behavior and how that made me look than I was with their behavior. Now that was some anchor. Maybe an anchor for some is thousands of dollars of curricular materials sitting on your shelf, lots of worksheets and coloring books that you are not sure what to do with? Or maybe your anchor is more of a mindset notion, like ones I have had to interrogate in my own teaching. Is the key to teaching young people dare to discipline? Classical education? Memorizing scripture? Youth group? Or is the key to teaching far more profoundly simple-modeling and teaching right relationships. This is a big part of how we teach at MSCS.
MSCS intended for learning focused parents and teachers. That includes parents who want to understand more about how best to guide and teach young persons along the direction of their predispositions, personality, and interests. This school is for parents who have grown suspicious of simplistic answers to what and how they should teach, to simple answers to complex questions of young people's psychological, spiritual, and social development. As your Principal for a time, I have tried to honor and affirm the intelligence of parents by offering both practical teaching ideas as well as academic and research-based support for the teaching ideas I see in evidence at MSCS. 
This school will always be welcomed by professional schoolteachers who have known, at least intuitively from their earliest days of their work with young people, that their teaching effectiveness rises and falls on their relationships with their students. Finally, this school is for men and women who have a teaching role in church, but suspect something is wrong, somewhere, as young people continue to vote with their feet. More adolescents and young adults than ever are leaving church. I am convinced today that MSCS is effectively addressing this real problem, not through words but through right relationships.
MSCS is for those of us who have deduced that the word right in right relationships is an 
essential word, a big idea that will need lots of meaning poured into it. Perhaps you are one of those people who has heard it all before. Right relationships, of course! I get it that you might have some difficulty suspending any disbelief in a school that promotes right relationships and not right ideas as the big idea of what Jesus taught us and therefore should be our one standard for teaching. 
For us in the school big idea in right relationship with God is friendship. The Creator made us to be a friend- to be for us, not against us. Friendship is characterized by hanging out with the Creator, expressed differently at different developmental phases of life. Our young children need a foundation of hanging out with God by giving in to the wonder and the mystery of it all, while being trained in the virtues and guided by teachers who inquire into real questions, issues, and problems that arise in their day to day living. Older children need a curriculum of hanging out with God, of friendship with their Creator by giving into the fact that God created them for friendship, and not so much so that they should initiate and work hard on maintaining that friendship (a good idea but not the main point) but so that God could love them, be friends with them. Given the concreteness of young person's thinking, friendship with someone they cannot see is best taught from a scaffold of friendship they have seen and experienced. Small friendship first, before big friendship can be understood and practiced. Small and personal exodus taught first before the story of Exodus can be understood fully; encouraging small, daily practices of worrying in order before inviting students to take up not worrying about big issues. 
The big idea in right relationship with oneself is identity. We are created to find our true self, or as Dolly Parton put it, "Find out who you are and do it on purpose." Identity is characterized by developmental life crises, or turning points, and the resolving of a life crisis determines the outcome, the resolution of one's identity. Young children at MSCS need to resolve the identity issue of competency or inferiority. Children at MSCS are guided to get good at things, lots of things or just one or two, does not matter. Children will carry competency or inferiority forward into their next crisis and into all subsequent identity crises. Our older children need a curriculum of intimacy vs isolation, of being intimate with at least one other person, and that will include sexual intimacy later as an adult. They will carry into this new identity crisis the quality and essence of their competency development developed far back in their childhood years. Intimacy with other persons, will always influenced by their early identify formation and early experiences. 
The big idea in right relationships with each other is love. We are created to love, to be loved, to want what is best for us and others. Our significance and security in life, for all our lives, is based on learning to want what is best for me and for others. That is the best definition for love that we can offer here at MSCS. Learning to love, over time, and without selling out to unhealthy relationships to do so, works for the best of those who learn how to serve. It is a pragmatic thing as well as an altruistic thing. Love for those with young children is characterized by concrete thinking, self-serving and egocentric generosity-based actions. All good and developmentally normal characteristics of love 
The big idea in right relationships at MSCS with the created and natural order (culture and nature) is justice, learning to treat inequality unequally. We are created to be partners with the Creator and with others in trying out, exploring new possibilities, new futures in equity-gender, poverty, education, sharing our resources. Children here are proving to be naturals; they are genuinely altruistic and express that is not fair almost as if it is their prime directive. They have deep sentiments and a passion for justice, for fairness, and for wanting a world to live in for themselves and others that is far different than the world we see emerging today. They get it when you tell them the Irish proverb that when you have been given an abundance it is time to build longer tables not higher walls.
This is a wonderful school.

Bernie Potvin, MSCS Principal
1 Barna, Trends: The Truth About a Post Truth Society. Remains the best source of research on trends in American religion and church life.
2 Parton, "Dolly Parton Quote."
3 Adler, Six Great Ideas. Adler complied and edited the Encyclopedia Britannica, I guess in all his spare time.
Comments
Thank-you very much for this great blog post Mr. Potvin!! You make a number of good points and comments. It is especially true that we want our children to grow in having that relationship & friendship with God & Jesus throughout every day. He is the best one to be our guide & supporter through our lives, and to help us through those problems that arise day to day. We get to know Jesus more by spending time with Him, and that growing friendship helps us to become more like Him, so that our kids & us can be better friends to those around us. This can lead to our children building those longer tables, which is something the world will need more of in the future.

Thank-you very much for your wonderful help, service & guidance as Principal at Menno!! It is very much appreciated by many of us parents, kids & teachers!! :o)