School Events
MSCS is pleased to present Peter Pan!
Posted on

March 2nd, 2017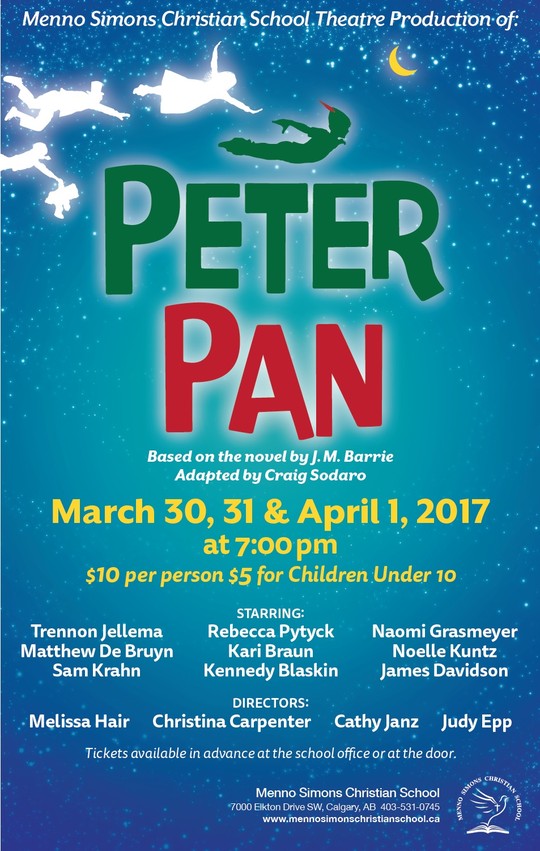 "Flying boy Peter Pan and his fairy companion Tinkerbell encounter Wendy and her brothers when flying through London searching for Peter's shadow. When Wendy helps Peter sew it back on, he offers to take them all to his home in Neverland where they meet the Lost Boys and encounter the evil Captain Hook. The conflict between Peter and Hook takes center stage as the magical adventure turns dangerous and teaches everyone the true power of friendship."
Show runs on March 30, 31 and April 1st at 7:00pm. Get your tickets at our front office or by calling (403)531-0745. Tickets prices are $10 each and $5 for children under 10.