Menno Simons Christian School Council
The Menno Simons School Council consists of parents, our principal, teachers and interested community representatives who work together to support and enhance student learning.  They provide a way for members of the community to consult with and offer advice to the principal and the Palliser School Board.  Our School Council aims to:
Focus on what is best for all students in the school
Consider the interests of all school stakeholders
Develop, maintain and reflect the culture of the school
Represent the parent voice in the school community
School Council Executive at Menno is set organized into three key positions.
Chairperson - their primary role is to work collaboratively with families and school administration to help organize programs and people. They actively encourage others to become engaged, chair school council meetings, coordinate the agenda with the Principal, and act as the official spokesperson of the school council. The chairperson also helps ensure there is regular communication with the community - much of this works in conjunction with the Society administrator. 
Vice-Chairperson - Their primary role is to be the contact point for the various committees in School council, to share tasks and support the Chairperson in their role, to help the council fulfill their responsibilities, and in the absence of the chair to communicate and preside at meetings in place of the Chairperson.
Secretary - The school council secretary typically acts as the recorder at each meeting, ensures the minutes are prepared accurately, and submit those meetings to administration or society for posting. They also support the chairperson in ensuring that communication is delivered in a timely manner in conjunction with administration and society.
Committees and Parents also play a key role.
Committees - Effective committee work helps make school council meetings brief and effective. Committees also enable the school council to accomplish much more. Committees are formed after initial school council discussion. Items requiring more lengthy discussion or research are assigned to a committee. Committees make decisions or recommendations, according to the mandate provided by school council.
Parents - all parents are a part of school council. They can encourage participation of the community, share their professional knowledge and expertise, volunteer and form committees to pursue areas of passion and support for the community, communicate information of interest to the school council, attend school council meetings while creating an inviting environment, and identify possible topics for agendas.
Our School Council Meeting Schedule is:
September 17, 7pm
October 15, 2 pm
November 19, 7pm
December 17, 2pm
January 21, 7pm
February 11, 2 pm
March 18, 7pm
April 15, 2 pm
May 13, 7 pm
June 17, 2 pm (wrap up)
If you have further questions about School Council or how you can become involved, please contact Lisa Lewis at Lisamlewis@shaw.ca
School Council Minutes
Menno Simons School Family Rollerskating Night
Posted on

January 17th, 2018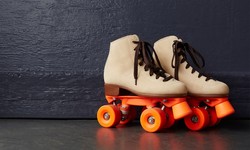 Come join our entire Menno Simons crew of students, parents, alumni, teachers, staff, and siblings as we celebrate some family and friend time, bring in the New Year, and say goodbye to Lloyd's Recreation! Menno Simons students should be accompanied by a parent or an adult as this is not a school event so there will not be teacher or volunteer supervision like a field trip.
Helmets are optional but highly recommended for safety. All rollerskate rentals are free; rollerblades are $1 to rent or you can bring your own to use at the rink. The concession will be open if you wish to purchase food or drinks! There is no cost for this event but we would love to know numbers beforehand so we can plan for glowsticks and the like!
Date and Time: Mon, January 22, 2018 from 4:30 PM – 7:30 PM MST
Location: Lloyd's Rollersports Centre 7520 Macleod Trail Southeast
For questions, contact Maureen, School Council Chair, or your School Council Grade Representative.