School News
The Wonderful Mrs Wallin!
Posted on

October 12th, 2017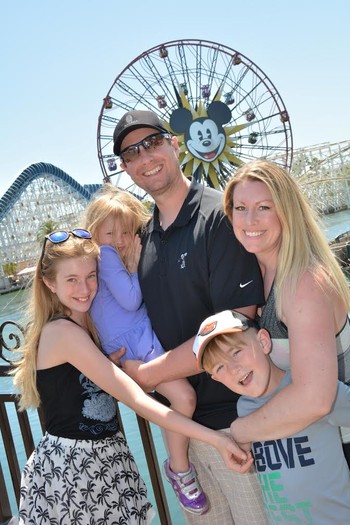 What is my role at Menno?
I am the Grade 5 & 6 Humanities teacher at Menno. I also teach Junior High Arts CTF courses.
Why did I come to Menno?
When the current school building opened in 2001, I was offered the Grade 3 Homeroom position. I had also been offered another teaching position elsewhere. I asked God for a "sign" and also spoke with my Mom who only said, "Seek Peace & Pursue It". I walked through the front door and saw the lovely wood sign and knew that God was leading me here. I have felt spiritually connected to Menno ever since. 
Fun Facts:
I have 2 brothers and 1 sister. My parents live in Saskatoon, SK
I have been married to my  husband Brent for 18 years. I have 3 children: Bayley (13), Carter (8) and Blake (6). We would like to have a pet dog...
My Favourite Colour: Blue - like the sky or ocean
My Dream Vacation: Italy & Greece to explore the art, architecture and cuisine
My Favorite Food: Fruit Salad!
Favourite Bible Passage: "these three remain: faith, hope & love. But the greatest of these is love." 1 Corinthians 13:13
Fun Fact that nobody knows: One of my favourite things to do as a child was stunts and acrobatics with my siblings.
What I'm looking forward to at Menno?
Everything!
My prayer for the students:
"I pray that my students would feel safe and loved in our classroom. I pray that students would feel creative and excited to learn with me. I hope that the children would noticeably progress in their learning and understanding throughout the school year. I pray for unity and peace in our educational environment. "