School News
The Joyful Mrs Jonah
Posted on

January 31st, 2018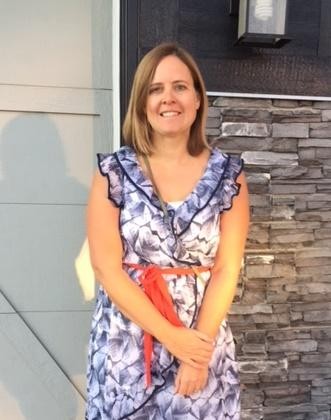 What is my role at Menno?
This is my second year as an Educational Assistant in early elementary.
Fun Facts:
I am the oldest of five children, I have 3 sisters and one brother. My two youngest sisters are identical twins. 
I have one husband, two daughters, one son and two dogs - a Hungarian Vizsla named Ollie and a Boston Terrier named Bogues.
My Favourite Colour: I usually say "silver" and then people say "that isn't a colour".
My Dream Vacation: My trips usually involve sleeping in a tent or a trailer and I often have to carry a huge backpack full of gear or paddle a kayak full of stuff across a lake so my dream vacation would be to fly somewhere hot, live on a beach for two weeks and do zero cooking or cleaning!
My Favorite Food: I love Indian Food! Chicken Tikka, Curries and Samosas. I lived in England for 1.5 years and got introduced to Indian Food there.
Favourite Bible Passage: "Don't let anyone look down on you because you are young, but set an example for the believers in speech, in conduct, in love, in faith and in purity." 1 Timothy 4:12
Fun Fact that nobody knows: I married a mountain man and now I climb mountains with a rope attached to a harness, I go on overnight backpacking trips, hike, snowshoe, fish, rappel off cliffs and kayak.  This winter I am learning how to ice climb and I recently climbed my first frozen waterfall and it was awesome.
What is your favourite Menno Moment?
Seeing "ah-ha" moments when kids learn and really understand something new. I also love when I get to play soccer.
Why do I love Menno?
I love the PEOPLE at Menno - students, staff, the board, school council and families of students.
My prayer for the students:
"I pray that our students will be lifelong learners and learn something new every day. Mostly I pray that they allow God to mold them and shape them into who He wants them to be."