School News
The Brilliant Ms Brown
Posted on

September 29th, 2017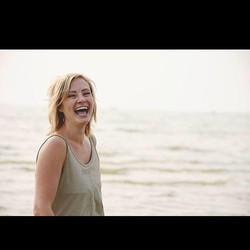 Menno is excited to welcome Ms Brown as our new Vice Principal. Ms Brown graduated from the University of Alberta and St. Joseph's College with a major in English Language Arts and a minor in Religious/Moral Studies. 
Upon graduating, Ms Brown accepted a position located in the very south east corner of Saskatchewan, and spent her first two years between Rocanville School and Redvers School. Both schools are rural K-12 schools and are in the heart of the prairies. Ms Brown taught ELA; Grades 7-12, and was the acting High School Response to Intervention Coach. She has since spent the last three years teaching Grade 8 ELA and ELA 20 at Redvers School while continuing to work as the High School Response to Intervention Coach. With this role she has been able to do a significant amount of work within the middle years' literacy program. As a result, she has had the opportunity to work with many gifted teachers building successful programs aimed at specific classes and skill sets. Ms Brown is a strong co-teacher and is able to successfully focus on differentiation within the classroom. Ms Brown strongly believes that in education, we need to "teach our children by what we are, not just by what we say".
Want to know a little more about The Brilliant Ms Brown?
Facts:
I grew up in a small town in Alberta with my mom and dad and older sister Kenna. I live with my dog LeRoy and often get to enjoy the company of my 2 favourite boys - my nephews Jacob and Ryley
My Favorite Food: ALL FOOD, but if I had to live off of one thing for the rest of my life it would be soup.
My Favourite Colour: I always say purple, but then end up with most things red.
My Dream Vacation: I want to go to Russia!
Favourite Bible Passage: "Can a mother forget the baby at her breast and have no compassion on the child she has borne? Though she may forget, I will not forget you! See, I have engraved you on the palms of my hands; your walls are ever before me." Isaiah 49: 15-16
Fun Fact that nobody knows: I can speed read and I have danced my whole life- this is the first year since I was about three that I am not dancing or teaching dance. I also play the oboe (who picks that as an instrument to learn?)
Why did I come to Menno?
Menno gave me the opportunity to learn new things in a new position. As a religious studies minor and growing up in a Christian home I am excited to be able to come to a place where I can share my beliefs and faith. I am looking forward to getting to know all of the faces that come through the door and becoming a part of this community. 
My prayer for the students:
"Grant us, Lord God, a vision of your world as your love would have it; a world where the weak are protected and none go hungry or poor, a world where the riches of creation are shared, and everyone can enjoy then; a world where different races and cultures live in harmony and mutual respect; a world where peace is built with justice, and justice is guided by love. Give US the inspiration and courage to build it, through Jesus Christ our Lord. Amen"