School News
The Beamish Mr. Berstad
Posted on

September 22nd, 2016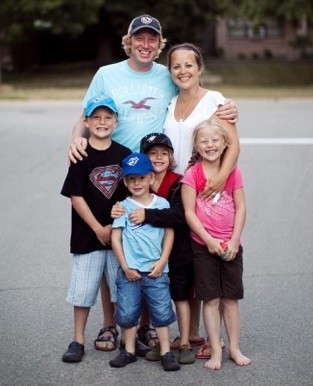 What is my role at Menno?
I have recently joined Menno as the Executive Director for the Mennonite Educational Society of Calgary (MESC). Prior to that I owned and operated my own residential construction business. 
Facts:
I was born in Saskatoon (Go Riders!) and have one younger sister. I met my wife Kerrie-Lynn and we moved to Calgary. We have 4 children: Isaiah, Annah, Benjamin & Elias
My Favorite Food: Love Thai Food!
My Favourite Colour: Green (Rider Green to be exact)
My Dream Vacation: To backpack through Europe with the family.
Favourite Bible Passage: Isaiah 58 - the whole chapter
Fun Fact that nobody knows: I have planted half a million trees by hand.
What I appreciate most about the Menno Community...
Genuine authentic love for my kids. I see it coming from the teachers, their peers and the parent community.
My prayer for the students and staff:
"I pray that we would see the Kingdom of God come to this community as it is in Heaven."