School News
Self Regulation
Posted on

September 26th, 2017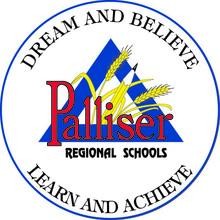 CALGARY – They'll come for their children, but parents attending an information night on self-regulation should also take home with them strategies to better manage stress in their own lives.
The presentation is scheduled for Menno Simons Christian School (7000 Elkton Drive Southwest) this Thursday, Sept. 28 from 6-7 p.m. and is open to parents of students in Palliser Regional Schools in Calgary. To register for the event go to https://www.eventbrite.ca/e/self-regulation-parent-info-night-tickets-37928880302
Susan Hopkins from The Mehrit Centre will provide an overview of the self-regulation model, which provides tools to children to manage their stress, emotions and behaviours. Menno Simons is among five Palliser Regional Schools taking part in a pilot project to incorporate such strategies in the classroom.
"That evening Susan will present specifically from the parent's perspective," says Director of Learning Shane Cranston. "How can we identify stress behaviours in our home as well as our children?"
Karen Braun, Palliser's Behavioural Specialist, says strategies will be discussed that can work for children as well as their parents.
"We all have lots of stress in our lives – probably the adults have even more than the kids – and we don't always deal with it very well," she says. With children, disruptive behaviour is often viewed as "mis-behaviour," adds Braun, when it might be "stress behaviour." Reducing the sources of stress and changing the way students manage it, often results in a much better response.
The challenge is the source of that stress might look different for each student.
"A busy classroom might be fine for one student, but not necessarily fine for another," says Cranston. "So it's really starting to individually identify those stresses and being able to as a student, or adult, identify them within yourself."
The Mehrit Centre is Stuart Shanker's organization for self-regulation information, resources and learning opportunities. He has a book titled "Calm, Alert, and Learning," and those are the outcomes Palliser is hoping for in the classroom.
If a student is able to self-regulate, identify and monitor their own stresses they should be calm. If the teacher can support that, says Cranston, the student's anxiety is reduced, they are more alert to what's happening around them, and they're more open to learning.
That should also translate to a teacher having more time to spend with the entire class in the pursuit of learning.
In addition to the info night in Calgary, Hopkins is visiting the rest of the pilot schools within Palliser this week – Jennie Emery Elementary School in Coaldale, Champion School, as well as Dorothy Dalgliesh School and the Achieve School in Picture Butte – to do an environmental scan.
She will identify potential stresses within those schools and note what each is doing well in terms of self-regulation and what they can improve on.
Palliser Regional Schools has been promoting self-regulation for about a year and a half. Staff is working towards a three-point plan to: build a self-regulation culture within all schools; build awareness within community; and also build capacity with staff so they can start to build up a "tool box" of strategies.
The ultimate goal is to promote self-regulation within the entire Palliser school community, says Cranston.