School News
No Greater Love
Posted on

March 21st, 2018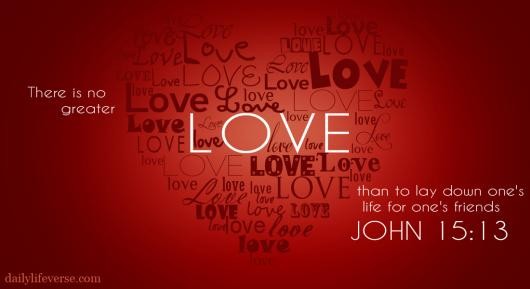 Leading up to Easter, we reflect on the sacrifice of Jesus. The time when God put on human skin and lived among us. In His journey to the cross, He did not fight back, He did not jump down off the cross and take over as King as He so easily could have. He stayed the course accepting the journey set before Him. He understood that the greatest of all acts is to sacrifice one's own life for the other.
We see this in most hero movies and books. We inherently know that the greatest hero is not the one who lives for their own good and power and fame, but rather the one who sets his own well-being for others. We've seen this story told countless times in literally hundreds of movies. We line up at theaters to watch that same story unfold over and over again - Batman, Braveheart, Schindler's List, Frodo Baggins, most Marvel Movies these days, and the list goes on and on…  The greatest a person can be is to set aside their own well-being and live wholeheartedly for the lives of others.
In Jesus, God himself hung on the cross, carrying the sin & death of the world. Through that act, He restored relationship with all of us. "Greater love has no one than this: to lay down one's life for one's friends." John 15:13
Know this Easter that you are dearly loved and in turn, love others with this kind of sacrificial love.
Trent Berstad, Executive Director