School News
Ms Enns Extrodinaire
Posted on

October 26th, 2017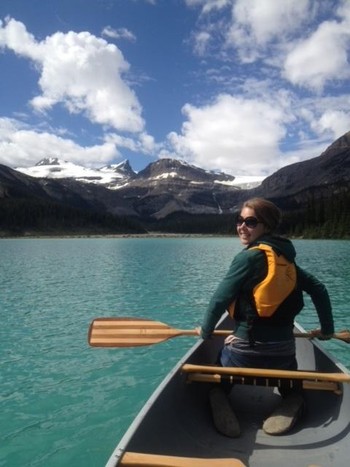 What is my role at Menno?
I teach Junior High Social Studies, Grade 6 Art and Foods.
Why did I come to Menno?
I have been familiar with the community from the outside for a number of years and loved to see students, staff and parents support each other beyond just academics. A lot of schools try to do that but the community at Menno is unique. I am excited to teach in a smaller setting where all of us matter and our spiritual, physical, emotional needs are cared for as a part of academic learning. 
Fun Facts:
I come from a family of 5. My brother and sister share the same birthday, but they are 5 years apart and I'm right in the middle. 
My Favourite Colour: Today I will say green. Tomorrow it may be orange.
My Dream Vacation: I have so many. However, one that I'm most dreaming of right now is to spend a few days in Montreal and then bike tour and camp along the Gasby Peninsula for a week or so. I've been dreaming for a few years so it just might happen in the summer of 2018!
My Favorite Food: Tacos and Chocolate
Favourite Bible Passage: "He has shown you, O mortal, what is good. And what does the Lord require of you? To act justly and to love mercy and to walk humbly with your God." Micah 6:8
Fun Fact that nobody knows: I love packing lunches. I don't like eating leftovers from supper for lunch, so every night I love creating something in the kitchen for the next day's lunch. 
What I'm looking forward to at Menno?
I look forward to getting to know the students! I keep hearing how great they are and I'm excited to get to know them both in my class, in the hallways, in chapels and through all the extra fun events and activities that take place. 
My prayer for the students:
"I pray they find a place and feel safe in this school. That they know they are loved and that this will give them the comfort to take risks with their learning, reach out to others, and find the courage to be themselves."