Menno Simons Christian School Council
The Menno Simons School Council consists of parents, our principal, teachers and interested community representatives who work together to support and enhance student learning.  They provide a way for members of the community to consult with and offer advice to the principal and the Palliser School Board.  Our School Council aims to:
Focus on what is best for all students in the school
Consider the interests of all school stakeholders
Develop, maintain and reflect the culture of the school
Represent the parent voice in the school community
Parents play an important role in student success. Our School Council allows parents to participate in decisions that impact student learning. By contributing knowledge, perspective and ideas at our monthly School Council meetings, parents are actively contributing to the success of our school community.
Our School Council is composed of one representative per grade and a School Council Chair. Our Council helps to facilitate our close community by hosting Muffin Mornings, Teas for Two, Family events and other special events as needed.  We are a conduit of information between the classroom teacher and our parents and facilitate that communication on an as need basis.  
We are actively seeking a secretary to record minutes of our monthly meetings, which are held in the Library.  All are welcome to attend.
Our School Council Meeting Schedule is:
September 18
October 16
November 20
December 11
January 15
February 26
March 19
April 16
May 28
June 11 
If you have further questions about School Council or how you can become involved, please contact Maureen Ross at mnapierross@gmail.com
Executive Elections!
Menno Simons School Council will be hosting the Executive elections for the upcoming (2018 - 2019) school year. They will be seeking a Chair, Vice Chair and a Secretary. If you are interested in participating on the Executive of School Council then attend the May 28th meeting at 2:00pm in the staff room. 
Please find attached the descriptions for:
School Council Minutes
Menno Simons School Family Rollerskating Night
Posted on

January 17th, 2018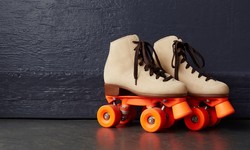 Come join our entire Menno Simons crew of students, parents, alumni, teachers, staff, and siblings as we celebrate some family and friend time, bring in the New Year, and say goodbye to Lloyd's Recreation! Menno Simons students should be accompanied by a parent or an adult as this is not a school event so there will not be teacher or volunteer supervision like a field trip.
Helmets are optional but highly recommended for safety. All rollerskate rentals are free; rollerblades are $1 to rent or you can bring your own to use at the rink. The concession will be open if you wish to purchase food or drinks! There is no cost for this event but we would love to know numbers beforehand so we can plan for glowsticks and the like!
Date and Time: Mon, January 22, 2018 from 4:30 PM – 7:30 PM MST
Location: Lloyd's Rollersports Centre 7520 Macleod Trail Southeast
For questions, contact Maureen, School Council Chair, or your School Council Grade Representative.